Every now and then, new businesses are coming up. As the day passes by, with every new entry, the competition is becoming fierce. In order to beat the competition, a business has to effectively understand the needs of customers and produce goods and services for offering the best returns. New companies have limited financial resources to run their business. It is not easy for these businesses to get finance from banks or other financial institutions during the inception stage. However, it is guaranteed that if the current finances are managed well, then a small business can run the operations smoothly and build a substantial market share gradually. This is only possible, if a small business owner uses finance apps.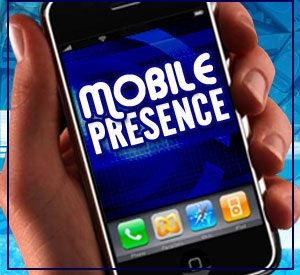 Based on the future developments, a business can easily get access to the external financial resources.
Finance Mobile Apps are Easy to Use
Using a finance app is not a difficult task. A business owner can easily download an application on his or her smartphone. The only thing that has to be taken care is the purpose fulfilled by these apps. First, you have to analyze your business requirements and then find apps that fulfill your business goals in short time. Your business can be benefitted in number of ways when you use finance mobile apps.
Make Decisions While You Are On Go
It may happen that you are going to visit a client for striking a new deal. During your absence, one of your vendors has arrived in your office. He or she is asking your accounts officer to release the payment. Your accounts executive gives you a call and informs you regarding this issue. By accessing the app, you can easily know how much money is available in your business account. Accordingly, you issue instructions to your accounts officer to release the payment.
Efficiently Manage Payroll of Your Staff
Companies can grow only if they could keep their employees happy. Certain finance apps are available in the market that help in managing payroll. By accessing such app, you can easily calculate the basic salary and other allowances and instruct the accounts department to issue checks or make bank transfers.
Fulfill Your Accounting Needs Smartly
While running a business, you have to make several entries. In case any entry is overlooked, wrong outcomes would take place. Again, you have to crosscheck the entries. This process is time consuming. Such situation may disappoint your partners or other associates if they have to run into losses. A finance mobile app will give you notifications incase an error occurs in the accounting process. Once your receive alert, you can immediately take corrective action.
Ensure Regular Payments to Your Creditors
When you run a business, you need various raw materials for processing goods and services. However, every time, it is not possible to procure raw materials by paying instant cash. You enter into an agreement with your suppliers, where you are offered credit.
It may happen that you are busy in the business expansion process. In the mean time, you have forgotten to make payments to your suppliers. In that case, you have to pay late fines. If the creditor fails to empathize with your situation, he or she can break the relationship with you. A finance mobile app can provide you alerts regarding the amount you owe to your creditors and the period within which you need to make payments.
Get Access to External Financial Resources
With the passage of time, you will definitely build some assets for your business. Based on those, you can seek loans. However, you should be smart enough to calculate the amount of mortgage required for procuring a loan. A finance mobile app can help you to determine the actual amount of external financing and facilitate the process in short time.
Your business gets these advantages from using finance mobile apps. If you are not using such apps, download the one now.
Author Bio – Jim Taner is a finance app developer. He conducts workshops for small business owners from time to time and explains the utilities of these apps. In order to read his latest blog, visit leasequit.com