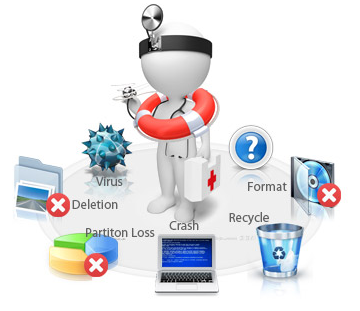 Despite having a huge amount of noticeable advantages, one of major disadvantages of using digital medium to keep your data is chance of accidental data loss. For instance, suppose you have kept all your important information in PC, but the PC was crashed due to some virus attack. Well, we know that the situation will be horrible, particularly if that information. Nevertheless, if something of that kind has happened, it is not time for regression but action — through an effective data recovery software! Today, in this post, we will introduce you such an awesome tool to recover data you have lost (either accidentally or intentionally) — EaseUS Data Recovery Wizard Free. Here, you will have a brief overview on EaseUS Data Recovery Wizard free along with a glance on various aspects of this tool. In addition, you'll also understand why some people put EaseUS Data Recovery Wizard in lists of best file recovery software. First of all, we will let you have an overview on this tool and then move on to noticeable sections such as User Interface.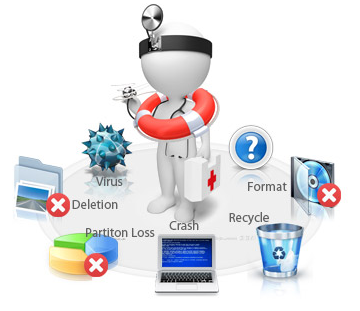 EaseUS Data Recovery Wizard Free — an Overview
EaseUS Data Recovery Wizard Free comes straight from the family of EaseUS, a popular developer of system & utility software, and you can be quite confident when you use EaseUS Data Recovery Wizard Free to recover lost data. And, the best part of EaseUS Data Recovery Wizard Free is that its free availability; you shall download data recovery software from official site of EaseUS Data Recovery Wizard Free. Besides, EaseUS Data Recovery Wizard can be used to recover data from both Windows PCs and Mac. In this post, however, we will have review of its Windows version. Now, we will move on to important sections of EaseUS Data Recovery Wizard Free and analyze how it is like to use it for recovering data.
Getting Your Data Back
So, you've lost some important data, and want to recover it using EaseUS Data Recovery Wizard. Well, the process is a simple when compared to other data recovery tools. It relies on three steps — launch the programme, scan device from which you want to recover data and perform recovery action — that are extremely easy. In-between these, it's necessary to select type of information you want to recover and place to perform recovery scan. If you have scanned the desired device, you can see a list of files that can be recovered using this tool. From the list, you can recover files as you want. In addition, if you are not sure which files you want, there is a preview feature that lets you have a look on files before you hit recover button.
Support
Using EaseUS Data Recovery Wizard Free, you can recover variety of file formats and categories. It does supports an extremely huge number of file formats from different categories such as pictures, videos, audio, emails, documents etc. In addition, device support o this tool is worth praising, as you can use Data Recover Wizard for recovering your data from PCs, digital portable devices like camera, other storage media etc. With all these devices, Data Recovery Wizard will do its job very well.
Verdict
While considering its simple UI and features particularly preview and recover, EaseUS Data Recovery Wizard Free is an excellent solution, indeed. After all, it's free, and it's a good thing for home users!