Now a days Young guys, especially Students want to Start their Own blog and want to earn money from a very young age. In Order to know the Steps to start a blog they usually ask other Bloggers but due to Shortage of time they are unable to help these new bloggers to solve their problems.
So I have listed Steps using which one new blogger can Start their Own blog.If you have any problem regarding this then you can ask me freely.
Choose Your Own Niche of your Choice-
Choosing Niche is one of the Most difficult Part in Starting a Blog. You may have great interest in many different Topics but you need to concentrate in a Particular niche to make your blog successful  For those who are starting a blog in 2013 I have listed some niches which usually trends.They are-
Automobile Blogs, Entertainment/Celebrity Blog, Troll Blog, Top 10 lists Blog, Online Shopping Blogs, Vlogs, Travel and Lifestyle Blogs, Personal Improvement Blogs, Money Making Blogs, Fashion Blogs, Photography Blog, Internet Technology and Social media Blogs, Educational Blogs, Gadget Blogs, Gaming Blog, Food and Recipe Blog, Designing Blogs, Health Blogs, Sports Blogs, Android or iOS blogs and Programming or Coding Blog.
Also Read- 20+ Trending Niches to start a blog in 2013

Read Other Blog to Know How to Write-
Collect a list of some famous blogs of the topic you choose. Read few articles  of each blog and try to understard the way to write a Blog post. After reading he/she can get various aspects of the topic and can generate ideas to write.
Select Your Hosting and Blogging Platform –
If you want to start a Free blog then you can start in Blogspot or WordPress.com . But if you want to start in self hosted blog then you need to Choose a suitable hosting for it and a Good Blogging platform (i prefer WordPress) to start it.
Also Read- Reality of "Unlimited Space / Unlimited Bandwidth" Hosting
Get a Good and catchy Domain name –
Choose a Unique, Easy to Remember and easy to Type (dont use hyphens or numbers) domain name. Try to avoid Copyright Infringement by taking Copyright names. Always prefer a dot-com domain name and try to make it as your brand.
Also Read – Earn by Suggesting Domain Names
Write demo posts and review it from your friends-
Before Starting Posting in the Blog, try to write some trail posts and verify the quality of the post from Friends, or family members so that their review will be bias-free. After reviewing you can know your mistakes and try to correct them.
Plan your Own Writing Style –
After this try to generate your Own Writing Style and try to create some posts of your Own Style so that other people can know your from your unique writing style. You need to create such style of yours. You need to create your own Writing Style for your blog. To create you need to write and read a lot, play writing games.
Create pages in Facebook, Twitter, Google Plus, Linkedin, Pinterest, Klout –
To promote your content and increase your blog fans you need to create accounts in different social networking sites such as Facebook, Twitter, Google plus, linkedin and Pinterest. To get an analysis of it create an account in Klout.
Coming Soon page in the blog before starting –
If you can planning to Post after some time then make a Coming Soon page with Social Plugins so that user can get information about the blog. Add a Subscribe button or Facebook Fanpage link.
Create an account in HootSuite –
Hootsuite is a good Social Media management tool. You can manage all your social media accounts at one place. So using Hootsuite is a Must to manage all of the account at once.
Install a Suitable theme for the Blog –
First decide whether you want a Free or Paid theme. As a Newbie you must choose a Free theme. The theme which you will choose must be Easy to navigate, Browser Compatible, Adsense Optimized, Good Looking and all.
Install required Plugins to the Blog –
Plugins are used to enhance Blog Functionality, to add spices to the Blog. Social Sharing Widget, cache plugins, SEO plugins etc.
Also Read – Some of the BEST Useful WordPress Plugins you should know
Use a 3rd Party Commenting System in the Blog –
In different Blogging Platforms they have different Commenting Platform by default. But using 3rd Party Commenting System such as Disqus, intensedebate or livefyre allows users comment managing backend, spam control, blacklist/ whitelist management, integration with social media, theme customization and much more.
Remove coming soon page and use the theme layout –
After setting everything, just remove the Coming Soon page and load the default layout where the BlogPosts are visible and allow all the Social sharing and Subscription widgets there
Read about 10 article about blog post composition –
Try to read some blogs where you can get knowledge about how to write a post / article. You can get thousands of such post just by a Google Search.
Write your First post in your Blog –
Finally you have to start writing your First Article in your blog . Write the post in Proper formatting, adding tags, images, Videos if required.
Share your first post in Different Social Networks –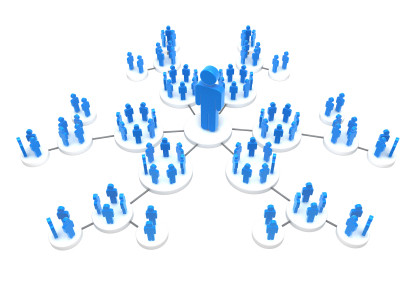 After creating your First Post, share it in Different social networking sites so that others can know that you have published and will visit your blog.
Reply to comments in the blog –
After publishing the article you will definitely get some comments from the users if you have good content. Try to reply every comment you get on your blog so that it will increase the readership.
Research on your Topic to create content –
Now you have to create content on your niche, so that you have to do bit research on it. You can google about the topic, can get information by reading different blogs with similar niche.
Start using Feed reader such as Google Reader –
Feed readers are used by people to get latest post from your blog in simple format. Use it and increase the readership of your blog. Allow readers to Subscribe to your blog to get latest updates from your Blog.
Add your blog to Search Engines-
After that, add your blog to Google Webmaster Tools, Bing and Yahoo Webmaster Center and other search engines. It will provide information about your blog to search engines.
Also Read- How to submit Sites to Different Search Engines
Add your blog to Blog Directories and Communities-
Add your blog to different Blog Directories which you can find by doing a simple Google Search, and also add to different communities such as Technorati, Indiblogger, Bloggers atc. Its Important to do so.
Verify your Blog by Alexa –
Alexa is the leading provider of free, global web metrics. Search Alexa to discover the most successful sites on the web by keyword, category, or country. Apply your for Alexa Verfification. Some Companies get the value of you r site from your Alexa Rank.
Add Google Analytics Code to your blog –
Just add Google Analytics code to your blog so that you can get perfect analytics including Real Time and other Great Features. You can get proper statistics of the users visit your blog, so that you can know what readers like to read and you create content accoeding to that.
Make your Blog SEO Friendly and optimize it-
Use different SEO Tools to optimize your Blog and make it seo friendly. In a blog most of the traffic are generated from Search Engines. Making a Blog seo friendly will help search engines to easily crawl your blog and can Index your Content Easily.
Subscribe other different Bloggers to your Feed Reader-
Subscribing to Other Different Bloggers Feed can help you to get knowledge about your Topic and you can get ideas to generate content. You can increase your Knowledge of your interest by reading different blogs.
Read and Comment on Different Blog Post –
Try to read different blogs and add valuable comments in their blog posts so that you can get good value for Search Engines.
———————————————————-
Also Read- Top 5 Ways to Make Money via Blogging
After doing these Stuffs , you have created your Blog successfully. You have to generate content regularly, make content seo friendly, comment on other blogs and reply to your Blog Comments. If you will do all these then you can Run your Blog for a Long time.
Thanks.