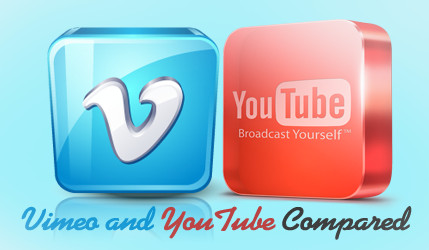 Now most of the Bloggers embed Youtube Videos in their blogs and I have seen some top blogs where they embed Vimeo Videos . I tried to know the Reason about that and Finally I came to know about that.
If we use Youtube Videos then it doesnot come in Video Sitemap but Vimeo Video Does comes.
If you use Vimeo Video then it looks Special in Search Engines as it adds a Video Image beside your Blog in the Search Results . It means Videos are Indexed in the SERP (Search Engine Result Pages). By this it makes clear to Google what the Content is about.
[Vimeo is Used by Artists]
Other Reason for which Bloggers should prefer Vimeo –
In youtube you see most Popular Videos based on Likes and Views but inVimeo you Follow People and Brands and watch all their Videos.
[Youtube is for Fun Stuffs where as Vimeo is for Serious Stuffs]
As there are Paid Accounts in Vimeo one will definitely get Best Content there and as youtube is free for everyone so there will be a lot of useless stuffs there.
You can Update/Replace a Video even after Uploading a Video without changing the URL which is not possible in youtube.
Youtube is Bit Cluttered as compared to Vimeo as we get a Nicer look here.
You can have a better Control over Video appearance by choosing options like Anyone, Nobody else , my contacts , people you choose , password protected and other options an you can also get option for allowing Embedding Videos.
Most of the Videos in Vimeo are downloadable and you do not need a Separate Downloader to do that.
You can get a much brtter metrics / stats in Vimeo where you can see the total number of Plays, total loads and total finishes.
So Finally We Came to a Conclusion that VIMEO is much Better than YOUTUBE for Blogging