Blogging is a great way to share ideas, as well as getting people informed about certain things. However, after a long time, you might find that there is nothing more for you to write. The good news is that this is not really the case and all you need is a bit of a push to come up with fresh ideas. Here are some ways to come up with more blog posts that are not uninspired or lacking in enthusiasm.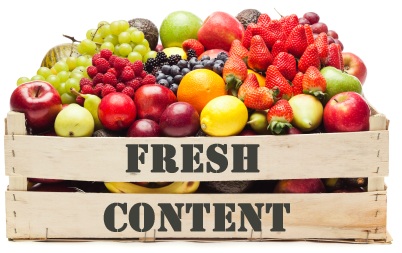 Browse content
Browsing content is in no way limited to going online and surfing the internet. You can also go to your local library or a bookstore and browse books. You will be surprised at the number of things that you have not yet thought of blogging about. In terms of the virtual world, go read other blogs, browse photos, read the news, and just wait for the inspiration to get to you. Distract yourself by going through topics and titles that are totally unrelated to your blog and you are bound to find a way to come up with a new idea.
Meet and converse with people from other fields or industries
It is not hard to fall into the trap of surrounding yourself with no other people aside from the ones in the same field as you are. One incredibly easy way to get a fresh perspective is to talk to people who are in fields that are very different from yours. You will be able to find things in common and discuss all the points that vary from your industry to theirs. Ask questions and find a way to keep the conversation going and in the end, you will find that you have a slew of new topics to write about. For example, RingCentral's contributors often attend events of various industries and blog about it.
Look at previous entries
It is amazing how much can change in just a year so if your blog is more than a few months old, it would not be a bad idea to look at your old blog posts. You can focus on any one entry that got a lot of people discussing it and write your thoughts on the same topic with a fresh perspective. Updating entries is an underrated way of getting new posts into your blog.
Look ahead
There is nothing wrong about making a few well-informed estimates regarding certain things and the chances of your prediction getting some buzz are pretty good.
Reduce, reuse, recycle
If you have a staggering amount of posts that you have written, think of it as a mine of information. You can reuse old posts, especially the longer ones, and write about them again, but by being more specific. Break the topics down into more detailed posts and voila, you have fresh content.
If ever you find yourself with a case of writer's block, these tips are sure to help you get your creative juices flowing.
Author's Bio: Henry Conrad is a 29-year-old game developer from Albuquerque, New Mexico. Aside from gaming and being a tech junky, he also dabbles in creative writing, which allows him to create great storylines and backgrounds for his characters. Follow me on Twitter and join me in Google +