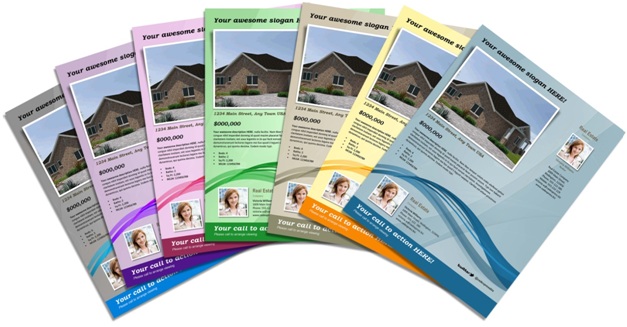 There are a thousand little details that go in creating an excellent impression on a client, and each one has to be perfect. While I have seen a lot of presentations, I have yet to see one that is flawless. In fact, the prints are one of those things that people often get wrong because they leave it for the last minute and they usually rely on their home printer. And even the big stores sometimes come up short with their advertising prints because they go with the cheapest offer on the market, which creates a substandard message that simply fades from the minds of potential clients before it can even make an impression. So do so many people ignore the quality of their prints and there's an excellent reason not to do that.
It is the First Thing the Clients See
The printed handouts are usually the first thing that a client will see whether they are about a presentation or an advert in a store. Obviously, these are very perishable items and that is why companies are not very enthusiastic about putting a lot of money into them. But just imagine that you are doing a presentation, you are as sharp as a tack, maybe even went to the gym for the past few days to get that nice tone-up you needed, but as clients look down from you to the material you have given them, they see a page that is blurry with shady colors and even visible pixels.
Now, we are an extremely visual species. Even when we talk, we focus more on what we see than what we hear, so you can imagine how crucial everything about the image of you company can be for the clients.
The Speed of the Service
The other great thing about working with an excellent printing solution supplier is that you can be sure they will deliver an outstanding level of quality. Obviously, if you decide to buy your own printing solution, the best thing to do is to go with a high end product that will give you excellent results every time. But you should be working with a supplier that you can not only rely on for the finished product, but for their expertise as well. And for that reason it is a great idea to always get their feedback on the source material before they start printing out. Most of the times they will tell you if there is anything catastrophically wrong with the material, but if you really want to get the details smoothed out you are going to be the first to ask them about it.
The Customer Service They Provide to You
When it comes to the relationship with a printing solution supplier there are a few benefits you can receive. The first thing is that they can advise you on the best quality paper or fabric that the printing should be done on. Normally you would think that there is just one type of paper, but they actually have dozens of variations and each one will have a different benefit. Furthermore, they have an amazing understanding of how things should fit on the finished product because while things may look good on your computer, they may not print out as perfectly. Finally, there are all kinds of photo accessories like albums or flip board elements that they can usually source for you at a better price than you would manage to get on your own.
You Don't Get Second Chances
In today's market, there are several providers for any one product, so it is crucial to make a good impression on your clients from the get-go because otherwise they will choose a competitor. So, taking a lot of care in the planning phase and go that extra mile with your expenses. It will help you stand out from the crowd.
Ultimately, using an amazing printing solution is as important for your business as choosing an Armani suit over a stock product. The level of personalization, the attention to details and the overall quality of a professional print are definitely help impress your clients just as much as your pitch will.
Author Bio – This article is contributed by Leo Preston who is a well known technology blogger.  She elaborates the reason of amazing printing solutions here. She wants to thanks Digital signage to give her some ideas about the article.