Today SEO is a vital aspect of online business enterprises. No matter what business or venture you run, you cannot get sufficient revenues and higher conversion rates, if you do not have your business website search engine optimized. Fortunately, you are aware of the importance of SEO, but your boss is still not convinced. Today with a plethora of sites being on the internet and with people everywhere being all the time connected to the internet via their smartphones, it makes sense to you why you need to be optimized for search engine queries put forward by users. So the need of the hour is to convince your boss that SEO is necessary and it will increase the business of the company many folds. In this article, you shall learn about some tips and techniques which will help you to convince your boss in doing just that. Read on.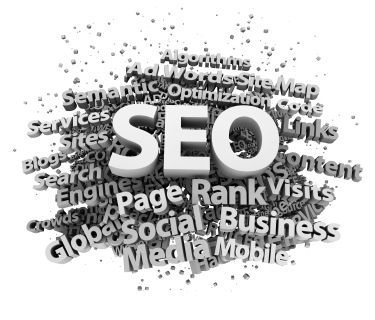 Start by Highlighting what the Cumulative Growth Output Value Will Be
The most significant advantage which SEO provides is that it will allow the chance to generate a high cumulative growth. Marketing efforts and tactics which are outbound in nature will only give you temporary results. PPC campaigns produce quick results, but as soon as you stop the PPC investment, you will see a loss in the number of leads you had. This, however, does not thankfully happen with SEO.
While your rankings can suffer overtime with more business ventures coming into the foray but you will have a higher chance of holding onto your high rank for specific keywords for longer periods of time without having to make extra investments. Your SEO investment will give you higher returns in the long run. Show real data that an investment of 1 dollar today will generate a return that is three times over in two years. It will soon thus become obvious that an investment in SEO offers a higher rate of interest in returns later on for the company. Show examples of other websites which have done search engine optimization and how their results and businesses have improved over the years. Business owners always value long-term sustained growth and development and profits over short-term profits.
Dispel All the Myths Around SEO
It is probable that many business organizations will have misconceptions about SEO and hence might be unwilling to do search engine optimizations. You must ensure that you have these misconceptions and reservations about search engine optimization in your mind and you must address all of them. This will show that you care for your company enough to preempt the possible hindrances which SEO might bring and that you have taken care to see and check if these threats are real in any way.
SEO does not refer to a spammy or an unethical mode of marketing. But SEO can be quite handy once you follow the proper guidelines that have been outlined by search engine companies. You must also drive home the point that SEO is necessarily a form of marketing and it should be treated like one. Proper SEO strategies are not subjected to the fancies and whims of search engines like Google, and hence business owners need not be afraid that their well throughout plans can be easily quashed away search engine companies.
Give them forewarnings about how they are liable to be penalized if they resort to wrongful practices
It is a general truth that people tend to focus more on the aspect of threats than on that of opportunities. Ignorance regarding search engine optimizations can lead a business venture to suffer penal actions. Actions such as payments for links, putting up plagiarized or duplicate contents, hacking their sites, putting fake reviews, et cetera can negatively affect the business website. If any attempt is made whatsoever to change or manipulate search results deliberately, then manual actions are liable to be taken. Thus utmost care should be taken that none of these malpractices are undertaken either intentionally or accidentally. Google has specific algorithms which can detect and find out if a website has made use of unscrupulous practices, so it is best to stay away from them entirely. You must make these clear to your boss beforehand so that it is well understood that SEO is a serious business and must not be trifled with. Ethics must not be compromised. You can visit Vision Smash SEO to get the services of the best professional SEO experts for your website.
Conclusion
SEO is a marketing strategy that will provide rich dividends in the long run. It is essential for you to underscore its importance to your boss. However, you must also clear popular misconceptions around SEO and also inform them of potential penalizations which they may face if they indulge in wrongful activities.