Play "Angry Anna 1.0" Online Now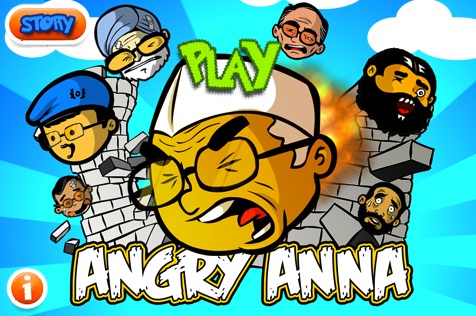 Anna Hazare get to much angry on Indian Government for the corruption and on that gamesalad made games similar to Angry Birds. In this game you have Anna Hazare with his team and they have to get back black money and kill Manmohan Singh and company. Here is Angry Anna Game so play and enjoy it and if you like it then share with your friends.
You can Play this Game online here now.
Below click on start the story to start the game.
If you really like this game then Plz share it and support anna Hazare.
Source – NEWSBEATS. (Play Angry Anna Game)..