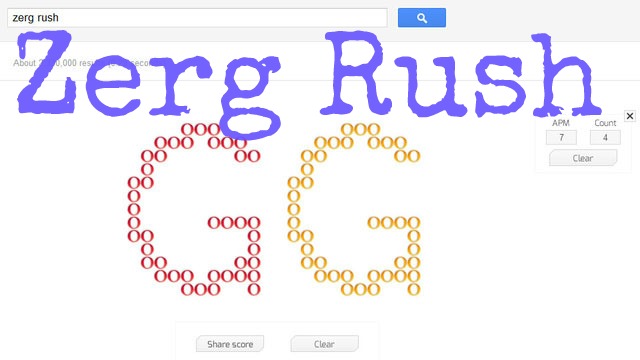 Goto Google and Search for "Zerg Rush" without quotes and you will be welcomed by a Mini Point-and-shoot Game where there are Infinite number of Enemy of Color-Coded O's . The Enemy will Start Decimating your Search results. If you didnt understand then you need to search it and see by your self.

Play the Awesome Game and yes Get your Trigger Finger Ready. If you score better then you can publish your Seore in Google Plus.
Also read- "Let It Snow" in Google .