There are Lots of Typing Game to Practice your Typing , Increase your Speed and much more. You can find lots if you will search in Google. But I usually play some Typing Games to increase my Typing Speed and have fun and Improving my Speed. Here I have listed Top 5 Typing Speed Games which can be Played my Anyone anytime to Improve their Typing Speed.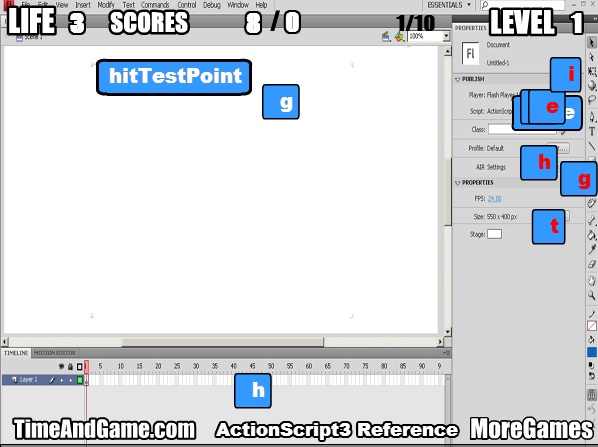 There are lots of typing games out there but Here is a Typing game especially for Programmers who love to Write Code. Play this Fun game to Check your Typing Speed. Play Action SCRIPT.
—————————————————————————–
Play Gunman Typing Game is a Fun game for Fun loving people who love playing shooting games. Type the correct word to shoot the gear as possible as you can,Higher levels get progressively more challenging. Play GUNMAN TYPING GAME.
—————————————————————————–
Typing Go Home is a Free Typing Game where you need to type the correct word to go home. There are some Advantages of this game. First you will Improve your Typing Speed, then you will Improve the response Speed of your Brain and finally you will increase English leaning too. Play TYPING GO HOME
—————————————————————————–
Hope You Enjoy These Games. 🙂