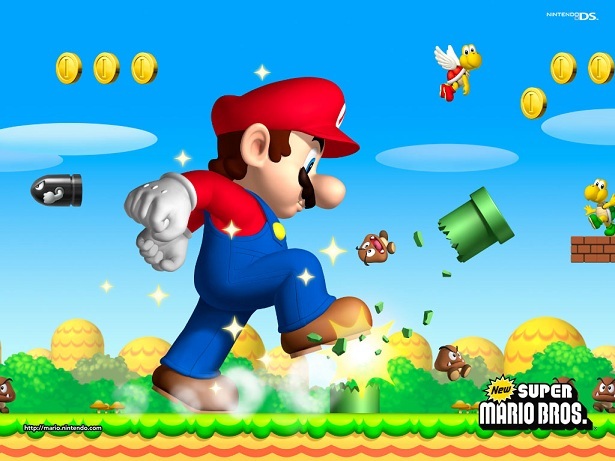 Are you a gamer who has been around for some time now and is well versed with the classic titles of the industry? Well, in that case, the name Mario must be meaning the world to you. The little Italian plumber with a leap in his feet and a zest for adventure in his heart has turned into a household name for gamers from across the world. But how many of you are really interested in knowing the little known facts about Mario? Read on to find out 2 amazing facts about Mario:

Mario, The Multi-Tasking Genius
Look at the things that you or any other person has done in their lifetime? A handful of achievements. Right? Well, Mario is the big daddy of all the things that are awesome under the sun and that is justified with the star studded CV that Mario has, boasting of his many achievements.
By virtue of appearing in nearly 200 titles (and still counting) Mario has been a swimmer, adventurer, kart racer, golf player, tennis player and many more. The best part about this is the fact that the list doesn't seem to be reaching a standstill any time soon. With Nintendo going full gear on future Mario titles for its many platforms, Mario will just become more awesome and way cooler with time.
To explore different aspects of Mario, you can try playing some all time hit Mario games at Mario dash games.
The Origin Of the Pesky Kids – Koopa Family
Naming of gaming characters has always been close to the heart of the developer team and the Mario games are no different. So what was the origin of the names of the Koopa Family that features in Mario more often than not?
The developers of the first ever Mario game with the Koopa Family agree that they were failing to reach a decision regarding the names of the character. This is when the lead developer came up with an amazing idea. The names of the character will be the names of the favorite celebrities of member in the developing team. This gave birth to Larry Koopa (after Larry King), Ludwig Van Koopa (after Beethoven), Roy Koopa (after Roy Orbison) and many other characters of the Koopa Family.
The amount of research, interest and trivia that Mario keeps on generating till this date borders on being unimaginable and goes to show the popularity that the little Italian plumber enjoys amidst gamers irrespective of their age.