Despite years of consistent, consecutive growth periods, it appears that credit card use in Australia is continuing to decline. The Reserve Bank's figures for October reflect a 1% decrease in national credit card debt during the month of August, bringing the national credit account to $49.2-billion, its lowest point since the beginning of the year. Over the last 12 months the number of new credit card accounts has grown by only 1% while the average balance has also seen a slight decrease of 1%. Debit cards have usurped the once glorified plastic position from credit cards, revealing a growth rate of 5.7% as people have started relying on their own money, rather than credit.
February 2012 saw national credit card debt top $50-billion, but the figure has been in decline since June 2012 and appears to be on a continuing downward spiral. The shift has been interpreted as another sign of conservative consumer behaviour and consumers are opting to use the rate cuts to secure their future financial stability by increasing their savings coffers and repaying credit card debt.
Even though the Reserve Bank has been hard at work cutting interest rates to stimulate some activity in the market, consumers certainly aren't taking the bait and economists have taken due note that the RBA's efforts have not made any major difference to consumer spending or borrowing behaviour. Rather than stimulating buying behaviour, the cuts to the cash rate have been seen to fuel conservatism and make financial stability easier for locals to attain, especially in light of recent reforms that have seen Aussies forking out more for a number of services.
The shift is impressive, considering the close relationship Aussies have had with their plastic over the years and the growth in online shopping. Even during the current backdrop, online offers at Bankwest indicate that there must still be some demand on the market. Besides, the last five years have recorded a credit card growth rate of 20%, even during the global financial crisis, which continued to accelerate until June this year.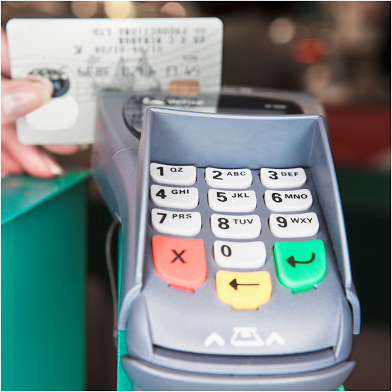 The shift certainly is something to talk about but it shouldn't give analysts cause for concern. The global financial crisis was an indicator of how unsustainable financial practice had become all over the world, and a vast number of people had to learn this the hard way. It appears as though the Aussie buying public has learnt that lesson and is not interested in repeating it, and paying for purchases by cash or debit card.
Other budget considerations like the recently implemented means testing for health insurance and the carbon tax that was imposed over winter gave Aussies a lot more to think about, in terms of their financial planning. It appears as though sustainable living truly has taken effect in the markets and locals are becoming more serious about what they spend their money on, as well as making sure the actually have it before committing to a purchase.
The 1% account balance decline in August saw the average credit card account drop to $3262, following a 2% decrease during July 2012. So far 2012 has seen credit card balances grow by only 0.5%, which is its lowest margin in the last three years. Debit card cash withdrawals, however, have seen an increase of 42.7%.
Debit cards have become so popular that there are now 35.3-million in circulation, more than twice the number of credit card accounts, at 15-million. Another trend in consumer behaviour has been a growing demand for credit card accounts that offer an interest-free period, consumers wise up to market competition and use July's credit card reforms to their advantage. Because of this, a growing number of people are settling their credit card balances on time every month and are enjoying the benefits of using "free" credit.