Now, more than ever, freelancing seems to be such an attractive option for job-seekers and even for people who are already holding down permanent occupations. With all sorts of mobile technology and all the platforms people can work with, there's really no excuse not to be able to at least explore what options one has in the freelancing world.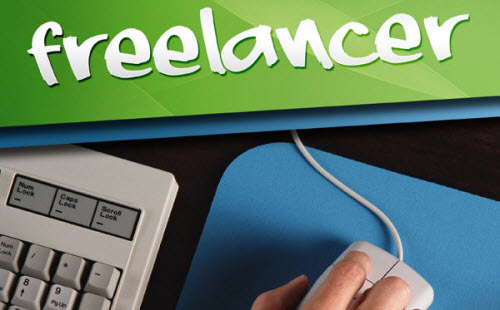 Here are some of the basic tools you'll need to get started and eventually thrive as a freelancer:
A Decent Internet Connection
For practically anybody who has to work from home, there's really no denying the need for a reliable connection to the World Wide Web. Of course, there might be some exceptions depending on your line of work; for example, you might be taking commissions for sculptures or traditional art pieces for use in business establishments.
You will also be relying on your Internet connection to facilitate various types of communication, from instant messaging (Yahoo! Messenger, Meebo, et cetera) to video conferencing (Skype, RingCentral phone service, et cetera). After all, if you can't communicate with your prospective employers, then they won't have a chance to hire you.
The Portfolio
No matter which industry you're working for, you'll need a portfolio of some sort so that prospective employers can evaluate your skills and check out your past work. Portfolios come in many forms, and these can be physical or digital as well to suit your needs.
One mistake that freelancers commonly commit is to neglect their portfolio. It's good to be confident with your skills and your credentials, but more often than not, employers will be looking for more concrete evidence instead of gaudy descriptions and references. Make sure you spend a considerable amount of time building your portfolio so that you'll have a substantial body of work to show prospective employers.
Online Tools
There's a bevy of useful applications and resources on the Web, and you should strongly consider using some of them (if you haven't done so already) to help make your work and life easier. Don't hesitate to Google up which tools are most useful for the kind of work you do and then try out some options so you can find the one that works best.
Know Where to Find Work
Freelancing can be lucrative if you know where to find engaging work that pays well. Sure, some can do fine by themselves through their contacts and word of mouth, but sometimes the referrals run out and you're left with idle time you'd rather not have. In any case, knowing where you can look for good job offers—whether online or offline—should help you out. From sites dedicated to freelance job-seekers to the bulletin board of the independent coffee shop in your community, you'll find there are many places where you can look for freelance gigs.
There are many different reasons why people turn to freelance jobs, whether they go about it as their primary income stream or if they use side jobs as a way to come up with additional income to supplement their day jobs. If you want to get in the game, knowing the tools of the trade is one of the most important first steps.
Author's Bio:
Henry Conrad is a 29-year-old game developer from Albuquerque, New Mexico. Aside from gaming, he also dabbles in creative writing, which allows him to create great storylines and backgrounds for his characters.