One of the nice things about earning an online marketing degree is that it opens the door to all kinds of exciting careers. By choosing to earn your degree through an online program such as the one offered at Arizona State University, you will also gain all the knowledge and skills needed to pursue the many different avenues out there. One of the most exciting and fastest growing fields is a job in social media. If this is the path that appeals to you, then you'll appreciate the tips we've gathered that can help you land your dream job.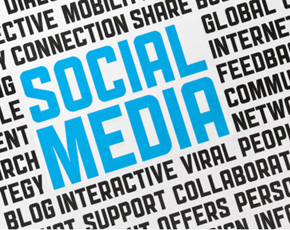 Exude Confidence
While there are many fields that require years' worth of on-the-job experience and training, social media is one field that welcomes new graduates. There is reason for you to feel out of your element or under-qualified, as you will be exactly what many employers are looking for. Just by possessing your online bachelor of science in marketing you will find a number of doors will open for you in the field.
Look for Entry Level Positions
While it would be great to think that you can go straight from earning your marketing degree online to getting a job as a social media manager/executive making $110,000 a year, the fact of the matter is that you're likely going to need to start at the bottom. Instead of thinking of an entry level job as a negative, look at it as a learning experience. You will have an opportunity to learn a wide range of jobs and skills as you work your way up, which will help to prepare you for that executive job down the road.
Get Yourself Online
This step is important before you find a job, and while you have one. Because social media revolves around the knowledge of social networking and various sites, you need to be a whiz at them. This means you are familiar with how they work, the trends, the demographics of the people using them, how to post effectively, etc. You are selling yourself based on the fact you know the ins' and outs' of social networks, so you need to back that up with actual experience. This is also a great time to start networking and building your own circle of contacts.
Present Yourself Correctly in the Interview
When you land that all important interview you will want to make sure you present yourself in a professional, relevant, and creative manner. The potential employer needs to look at you as someone who has their finger on the pulse of current trends. Social media often involves out of the box thinking, which means showing creativity and initiative.
Don't Stick to the Same Job Sites
Of course you'll want to start looking for a job in the typical places, but this is social media which means there is nothing wrong with networking your way into a job. Use all those social sites to create your own opportunities.
Keep at It and It Will Come
It can be very difficult to find that first job and even more difficult to stay positive and optimistic. That positivity will shine through though and an employer will see it and want to take the chance on you.