Establishing a brand and retaining its popularity in course of time is not at all an easy job. But, it is also not an impossible thing to do. If you know the right tips and tricks and apply them correctly, you will see your brand touching the height of success. Do you know that search engine optimisation (SEO) plays a vital role in promoting a brand amongst the targeted audience? Many established and highly successful companies continue with their SEO practice so that they can reach out to more and more customers and get an edge over their competitors.
If you are banking on SEO to spread brand awareness, you need to pay equal amount of attention to both on-page and off-page SEO. Let's check out this matter in details in the following.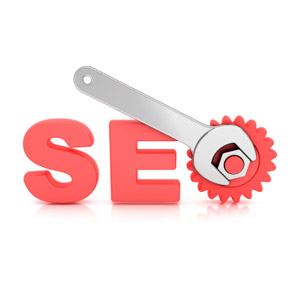 On-page SEO
Keywords, content, title tags and Meta description are included in on-page SEO. Start your on-page SEO campaign with keyword research.
Keywords and Content
Choose keywords that bear relevance to your products or services. They must be high on effectiveness and competitiveness, so that you get apt value for the bids. When you have chosen accurate keywords, you should concentrate on crafting good content. There are many qualities that go on to make web content an engaging read. The use of simple words and a slight informal tone are necessary at the first place. Secondly, there should be adequate information related to your products or services. Last but not the least; you must not go overboard in promoting your brand. Otherwise, the content will become instructive which is not liked by readers.
Title tags and Meta Description
Title tags and Meta description are indispensable to pull a lot of traffic to a website. A title tag is the first thing that a reader notices about a website on the search engine results page. Actually, a title tag is a short-cut entrance to a website. You have to work hard to make your title tag striking so that a reader is motivated to visit your website by clicking on it.  The same goes for Meta description. Readers go through Meta description to find out whether the search results are relevant or not.
Off-page SEO
Just like on-page search engine optimisation, off-page SEO is equally significant to increase brand recognition. Social media promotion is considered the best off-page SEO technique since it is hard to find a single person today who does not have an account on any one social networking site. Number of people who are active on social networking sites is quite high. This helps in successful promotion of brands across various social media platforms.
You can also opt for guest blogging to perform off-page SEO more efficiently. Just make sure that you approach third-party blogs that have good PR.
If you are successful in carrying out the aforementioned on-page and off-page SEO tasks properly, you can hope to see your brand ruling the charts of popularity.
How can Paradox SEO software help you?
There is no dearth of SEO tools that help to boost the rank of a website. Few of them are really efficient and one of them is Paradox SEO software for sure. This tool is amazing for an aspiring SEO professional as well as extremely helpful for established professionals who look for viable second opinions. It is all-inclusive and offers a bevy of benefits. You may use the Paradox SEO free software version to explore its superb features.
Author Bio – Richard Walker is a digital marketing expert. His base of knowledge in SEO is unmatched. He comes up with different articles revolving around the vast domain of search engine optimisation on his blog. In this article, Richard talks about the role of SEO in spreading brand awareness and the importance of Paradox SEO free software.