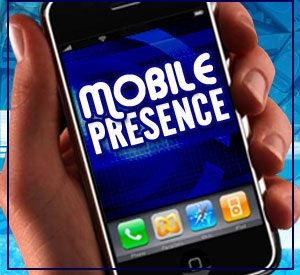 Freelance writing is all about mobility, adaptability, and responsiveness. You can't afford to miss calls and be at the wrong place at the wrong time. It's no wonder that freelance writers invest in mobile tools that make their writing lives much each easier. As the RingCentral blog says, mobile technology gives us added productivity and increased creativity. These tools let them get much work and much fun done, too. Here are our top picks:
Ultrabooks
Apple MacBook Air
At 11.3 inches diagonally, the MacBook Air is great for travel. The ultrabook has third-gen 1.7GHz dual-core Intel Core i5 processor, dual-band Wi-Fi, and USB 3.0 ports. With its HD 720p FaceTime camera, you can also video conference with other iOS devices. Writers are particularly going to love the back-lit chiclet-type keyboard and multi-touch trackpad. If you're thinking that the 64GB storage and lack of an SD card slot makes it lacking in the data storage department, you'd be glad to know that this baby is configurable to 8GB RAM and 512GB of solid-state drive (SSD). You can also use it to remotely access your other iOS devices. Battery life also lasts around 4 hours, a bit of a disappointment when compared to the 13-inch MacBook Air which tested at almost 7 hours, according to PCMag. Still, if you're looking for a lightweight computer that gets the job done, the 11-inch MacBook Air is a good choice.
HP Envy Sleekbook 6
If you don't want to break the bank, the HP Envy is worthy of consideration. At $599, this ultrabook's AMD A6 chipset and battery life will get your online writing work done. It also has an SD card slot, USB 3.0 ports, Beats audio, Ethernet port, and Bluetooth. For an extra investment of $100, you can also get the Sleekbook with an A10 quad-core processor. For its price, it has a great graphics card with the AMD Radeon HD 7500G. Unfortunately, the keyboard is not backlit, but you can opt for the Sleekbook 6z-1000 and have it configured for the backlit keyboard for an additional $25.
Portable Hard Drive
Or course we now have choices like Dropbox (which you'd love, since it lets you access your files offline and on any device), but a writer obsessed about his content will have his own portable storage just to make sure that he has everything tucked safely away. For extra measure, he might even have duplicates of his writing sent to his email account.
Smartphone
To access your Dropbox and Google Docs accounts anytime, anywhere, a good smartphone will give you the utmost mobility. Android phones are great for all their productivity apps, but an iPhone will sync better with a MacBook and other iOS devices, if you prefer these. Subscribe to a reliable VoIP service, so you can make and receive affordable calls anytime, anywhere.
Mobile Hotspot
You can always plunk down in any coffee shop for free Wi Fi, but to ensure that you're always connected, you can invest in a mobile hotspot. These devices give you coverage for multiple Wi-Fi devices and let you connect anywhere. Mobile Hotspots can be built into your smartphone, so you can choose a smartphone that can also become a hotspot. Or you can buy freestanding device that can give you blazing 4G speeds.