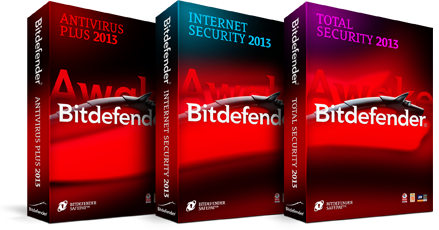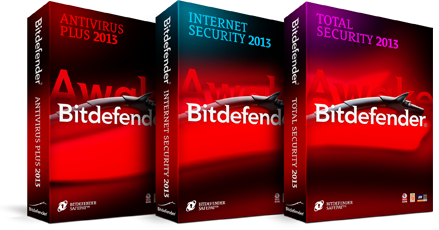 Bitdefender Antivirus offers among the best available Security Suite for PC, Mobile Devices. It has the comprehensive antivirus protection which can deal with all Malwares. The Bitdefender Suite 2013 comes by fixing the issues with strong Protection as compares to 2012 Total Security Package. Along with Security there are some other useful tools and protection.
According to a review for Bitdefender 2013 line of products by PCMag, "Bitdefender Antivirus Plus 2013 was awarded PC Mag's Editor's Choice title for its features, overall usability and malware protection in a review by the magazine's Neil J. Rubenking. After thoroughly testing all its modules, such as Anti-Theft, SafePay and malware detection components, PCMag gave it 4.5 out of 5 stars, emphasizing that it's one of the best commercial antiviruses to date."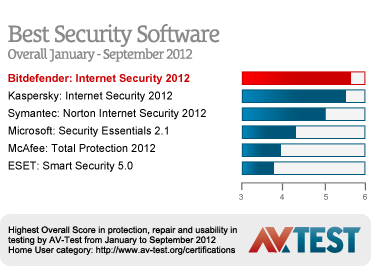 The Antivirus guards all the entrances into computer which includes Data Transfer from External Device such as Pendrive, from a disc, or through network Connection or through Email, including Peer-to-peer connection. The level of security is so high that it archives zero-day malware attacks.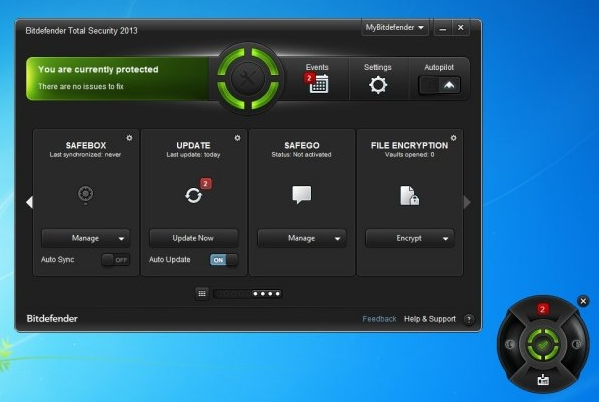 It also comes with a Virtualised browser that provide a safe environment for Banking Transactions and all. And it also protects you from accidentally Spreaded malacious links to your friends by Automatically scanning the links before posting in Facebok and Twitter.
If you are using Windows 7 then it will automatically add a Desktop Gadget to your Desktop where you can Scan files, Disable scanning and some other features too. The Widget has such tools which can be easily used by any user.
There is a feature named as Auto Pilot which make some security decissions for you. It automatically customize your security software to best suite. With this software you can create customized scans, white lists, notification rules and action rules. Rescue mode reboots your PC in a safe environment to carry about repair and restoration processes.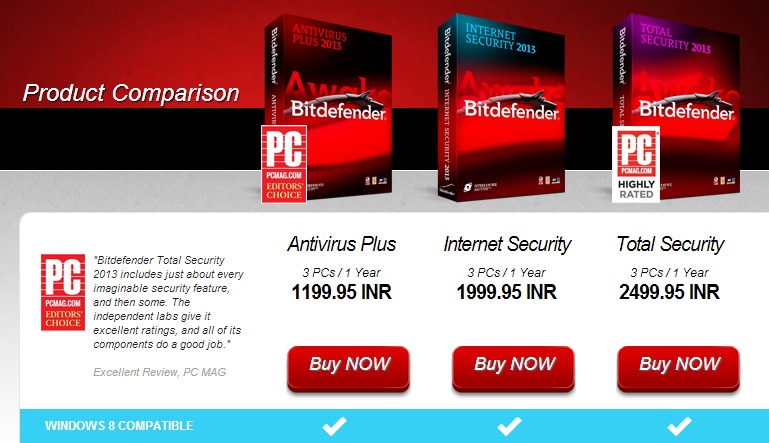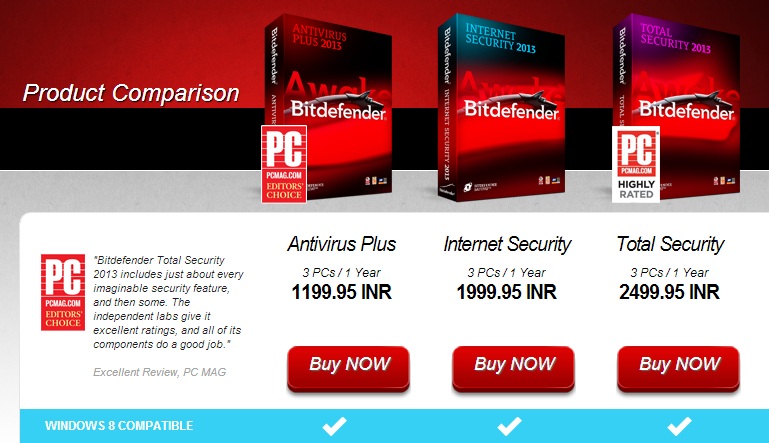 Bitdefender 2012 has been awarded as the Best Antivirus Software. Winner of the Best Security Software, Anti-Phishing, Best security Product, Best Malware Removal.