The average consumer who visits a grocery store or restaurant usually takes the availability of their food for granted; people tend not to realize the hard work and planning that goes into food distribution. The logistics behind getting food from its distributor to the customer used to take a lot of time and staff, but new software innovations have been created to make the process a little easier.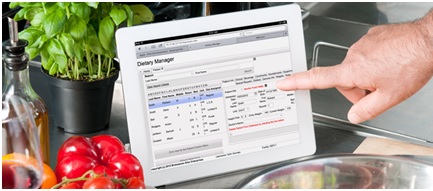 Food distribution requires close management of the supply chain, and it all starts with the farmers or companies that produce the food. When the food is ready to ship out, they need to contact their distributors, and the food needs to stay in pristine condition. If there is a miscommunication, the food might spoil; this is a complete loss for the distributor and the person producing the food.
Distributors need to be aware of when shipments are arriving, and they need to have a plan that ships their products off to various warehouses. Things like ERP software from TGI helps keep companies stay on track with their food distribution. The software automatically tracks your food, so it never gets lost in the supply chain. Good software allows you to cut waste and increase profits; you never have to worry about mistakes when your food distribution is automated.
Tracking software allows businesses to easily carry out quality control measures, and these measures can be put into place anywhere in the supply chain line. This helps you minimize losses, and it allows you to properly retrieve all of the information that is pertinent to the food you are shipping. When you use food tracking software, it allows you to increase profits by producing a better and fresher product.
It's possible to use the software to pinpoint where food is spoiling. When you do this effectively, you are able to pick out weak areas in your supply chain. Once you find problem areas, do your best to figure out why they are having issues. When people used to track food manually, they didn't have the ability to pinpoint areas with such precision, so businesses had to take on losses until they could figure out what was wrong; doing this manually took a long time.