This year you must be knowing How Google is Celebrating this Winter with the Word Let it Snow. This time Youtube also wants to celebrate Winter with us in a bit different way.
When you play a video in YouTube,  the seek bar is like a snow flake and if you press  button which look like snow in the bar below  the video there will be snow fall  on video.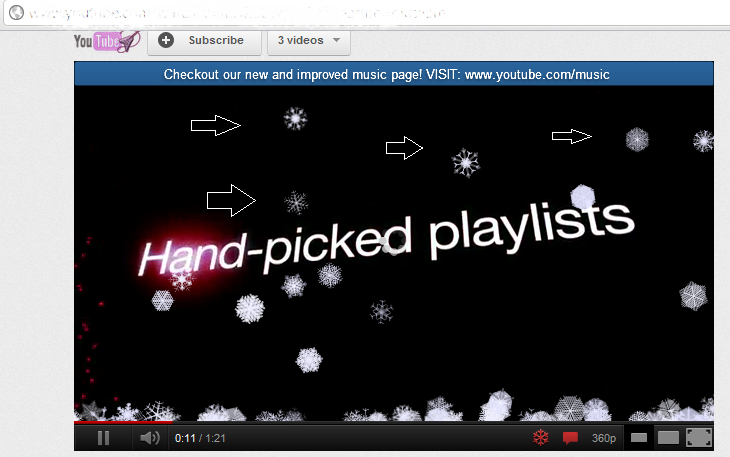 You can have this Effect in your Video if you will click on the Snow Icon

  in the buttom right panel of the Video Player.
So celebrate this Winter with Google (Let it Snow) and Youtube (Integrated Snow Video Player) .