You must have heard about The Worlds Cheapest Tablet – Aakash Tablet
Lets talk about the Worlds Cheapest and Smallest PC in the Planet- its the all new Raspberry Pi.
This tiny and wonderful PC has all those features that can be found on a normal desktop including HDMI n USB ports. This PC consist of microSD card slot and weight 1.4ounce and the size is just like a Credit Card. It runs on a 700MHz ARM processor with either 128MB or 256MB of Random Access Memory (RAM). It is a Linux-based system.
Let me tell you about the Price-
For 128MB Ram pc it costs $25.00 (rs-1250)
For 256MB Ram pc it costs $35.00 (rs-1750)
Specifications of the Raspberry Pi –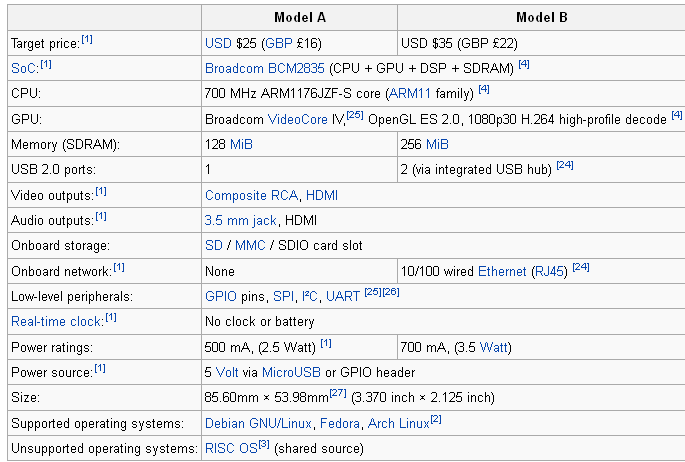 Here is a Pic collected from Wikipedia-