Hackers get undeniable access to countless of computers daily – because of the fact that a lot of computer owners are oblivion to the topic on how to effectively protect their computer. Leaving your computer vulnerable isn't such a good idea, considering how large the internet has become and how unsecure it is for unprotected computers. A computer virus or any hacker can attack your system in many a way – so, you have to get ready to fight back when they strike.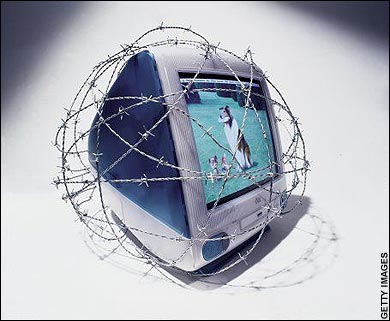 The question now is: How do you efficiently protect your computer? 
Below are 7 steps to take to safeguard your computer:
Step 1: Use Anti-Virus Software:
An antivirus can be easily defined asa software that prevents, detects and removes malicious software programs like computer virus, worms, Trojan horses, spywares, etc. that are harmful for the computer systems. Having a functional virus shield to scan and protect your computer on a daily basic will ensure proper working condition for your computer.
The more your antivirus is updated – the less prone to virus attack your computer will be. Updating your antivirus will ensure that any new virus that isn't in your current antivirus library will be added to the watch list immediately you update your antivirus to their current version.
Step 2: Update Your Operating System Frequently:
All Windows operating system all have built-in automatic updating service. They connect to Microsoft database to get information on the best update installation available for Window users. The less you update your windows – the more prone it becomes to hack attacks.
When you update your Windows OS – it will help remove some vulnerability or loopholes in your operating system.
Step 3: Lock your Computer with a password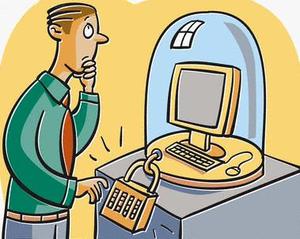 Protect your computer with a password – make everybody who uses your computer to first of all input the correct password before the person is allowed access to your computer. If everybody has undeniable t access to your computer, it will be unsafe since they might install scrupulous scam software's or key logger into it so that it will keep track of your online movement.
Step 4: Use a secure password:
Password should be memorable, but not something that would be easily guessed by other people. Restrict yourself from using your birthdays, popular names you're known by, anniversaries etc.  Use secure passwords to protect your computer. Mix numbers, small letters, capital letters and special characters together when you want to create a password.
"jaMes@123" is an example of a very secure password it can't be guessed easily by anyone; because it contains various special characters, capital and small letters which will be hard for hackers to crack. Although you have to make sure that you remember where you add those capital and small letters.
Do not use normal names like for an example:  "Jamesmichael" to protect your system. Those types of password are easily cracked since their password strength is greatly low.
Step 5: Don't open email attachments carelessly:
Don't open and download any suspicious email attachments or pictures which you know not where it came from. Key loggers, virus or Trojans may be embedded into the attachment by some hackers.  Make sure you have email shield activated- it will scan all documents or pictures thoroughly that are in the form of attachments before it opens them. This will reduce the threat drastically that comes mainly from hackers trying to control your computer.
Step 6: Download with caution:
Different viruses, Trojan, Key loggers can be attached into any jar files or online documents that people may tend to download. Make sure you have your antivirus internet shield activated- so that it will automatically scan anything that is about to be downloaded into your computer and notify you of any threat if any arises.
Step 7: Protect your computer with a Firewall: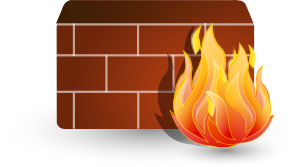 A firewall is software or hardware that checks information coming from the Internet or a network, and then either blocks it or allows it to pass through to your computer, depending on your firewall settings.
All windows OS comes with a free functional firewall system that blocks and protect your computer from hackers who want to control your computer from their base. Firewall will automatically block any suspicious activities that may be interfering with the way your system is suppose to function.
A firewall can effectively help stop hackers or viruses from entering into your computer through the internet or any network.  It will also stop you from sending malicious software's unknowingly from your computer into another computer.
Protecting your computer can not be overly emphasis more that I've done with these steps above. Follow them religiously and consistently and your computer will be less prone to attacks from hackers, Trojan and viruses that may try to harm it.
I am Oni Segun, I am a writer and a post contributor who loves to write much about computer tips, to see some of my interesting articles like formatting windows 7 hard drive tips on how to protect your computer and much of them at procomputertech.com, and you can also follow on twitter and facebook @ naniboy4life.