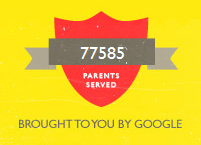 When you have helped your Father / Mother to know about any tech knowledge or any closed ones need to improve their Tech knowledge. You must be using internet almost daily but have you ever tried to help your parents to learn that?
Recently few Devlopers at Google have created a Tech Patents Tech website few days ago. Using this you can send few Tech Videos as a gift to your parents in order to Improve their tech Knowledge.
You can choose a Max of 12 Videos from a wide veriety of Videos as a Gift at a Time.
This interesting and Interactive Video is powered by Google.
To Send Gift to you Patents Click here –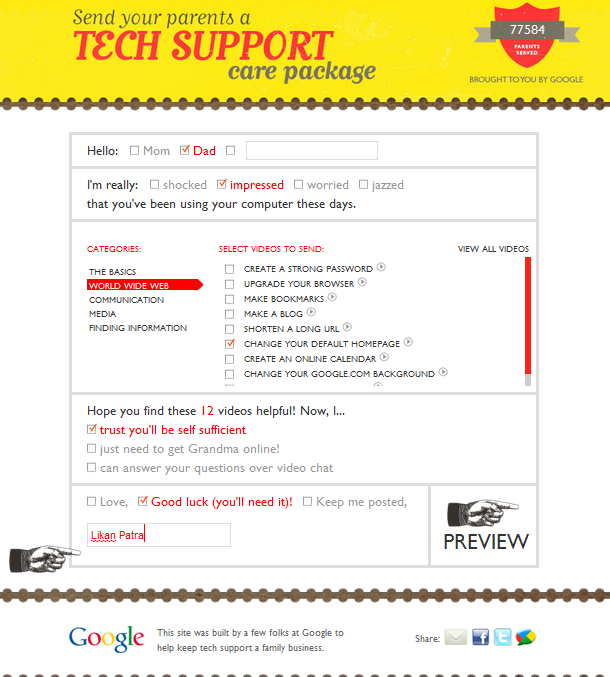 The Creator of this Website said –
Every December, millions of tech-savvy young people descend on their homes only to arrive to a long list of tech support issues that their parents need help with. A few of us at Google thought there had to be a better way that would save us all a few hours each December…

The result of our brainstorm was TeachParentsTech.org, a site that allows you to select any number of simple tech support videos to send to mom, dad or uncle Vinnie. The site is not perfect and hardly covers all the tech support questions you may be asked, but hopefully it's a start!