Coupons are a great way to cut on your food, grocery and other shopping bills. Who wouldn't want to save a little money wherever possible with these coupons? Buying the things you need for a lesser price is a shopping boon for extreme buyers. Good Morning America's show Extreme Couponing depicts the way how many extreme couponers and savvy consumers are making the most of clipping physical coupons and online coupons. The thing about these shows is that there is a fine line between smart shopping and unnecessary or coupon misusing.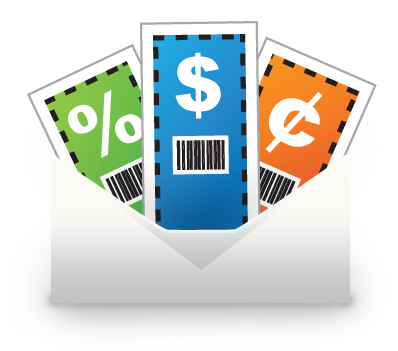 If you ignore the fine print regarding these coupon tricks of the trade, you might actually end up spending more instead of saving money in the first place. Spending your time, money and efforts wisely is what matters the most when it comes to smart buying. There are a few potholes that many first timers and regular couponers seem to inevitably avoid them and fall for it. These mistakes fall upon consumers unwanted troubles and may even make them to spend more instead of saving with coupons.
Here are five of the most common mistakes that first time couponers make and don't seem to realize. These are a few of the couponing mistakes, when avoided could make you a savvy consumer.
Couponing rookies avoid the fine print and store policies
Reading the fine print would save you heartaches during checkout at your favorite store. Always read the store policies and their coupon rules. The last thing you would want is to shell out more money on your item as the coupon has just expired or isn't valid at that specific outlet. Make it a habit to read the fine print and store policies on coupons.
Couponing newbies spend because it is on discount
The mistake that most of the couponers make is that they go on a spending spree on a handful of things which they don't even need. This is a well laid trap for consumers to get easily fooled by the coupons and discounts offerings. Don't buy something just because you've got a coupon for it, this is nowhere near savvy buying.
Couponing newbies don't organize their coupons
Being unorganized is the last thing that you would want to do with your bundles of coupons. The lazier you get while managing them, the harder it will get for you to find what you were looking for. Organizing coupons in binders, folders or whatever that works for you is important. Apart from organizing your coupons, it should be a priority for savvy consumers to maintain a shopping list and pair them with the coupons related to those items.
Couponing newbies don't make the most of stacking coupons
This is a concept quite new with rookie couponers and the least heard of. Not making use of stacking coupons is one of the mistakes which new couponers miss out on easily. Stacking coupons is when you are given a manufacturer coupon and have a store coupon for a product and make use of both of them for a higher discount.
Couponing newbies leave their coupons at home
If you think coupons are not for you, think again. Rookie couponers don't carry their coupon binders with them when they go shopping. What's the point of collecting coupons for a couple of groceries and leaving it at home when out for shopping. Never make the mistake of not carrying coupons while shopping or not at all using them, as you can save 30-50% of your expenditure with these coupons.