The virtual world has changed greatly in the last couple of years and so have hacker attacks. Companies around the world have experienced various encounters with hackers and have lost a lot of time and data to them.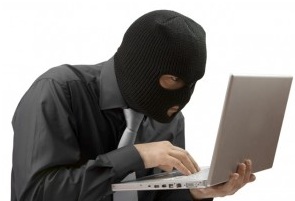 One of the most important problems that companies experience is the loss of confidential information. This means that clients that share their sensitive data with a company through its website might encounter a difficult situation. The problem occurs when hackers access the credit card details of a person, clones a "card" and then uses the details from that account for their own benefit. The results are very problematic as the clients have had pickpockets in their virtual wallets.
Usually, websites have strong security against these attacks and you are safe to give your credit card information if you are purchasing something online. But, to be extra safe, pay attention to the certifications that appear on the website in order to be certain that your information is safe.
Also Read- How Virus and Malware Spread by Hackers
But what happens if your website has been attacked by hackers, content has been erased or has viruses, and you want your website back intact? There are several steps that you need to follow in order to regain control of your website once again.
Clean up!
The first thing that you should do is to call the hosting company and demand a scan and a cleanup of your website's server. There are many ways to infiltrate a system and you need to start here in order to be certain that the hacker hasn't left some backups behind. Additionally, the hosting company can be alerted and they canscan their other servers as well, since viruses can spread to all the servers of the hosting company.
Another tip is to check if the anti-virus software that the company uses is up to date. This can help you in the future as there are many signatures of viruses that might appear on a daily basis, and you need to be certain that the software is current enough to protect you.
Check your .htaccess file
This is recommended in order to see if the hacker is still present. For example, if your website is redirecting people to other sites, the hacker has made some changes to a particular file, leaving a certain code behind. A great tip here is to add "options all – index" in your htaccess file in order to prevent any other user from browsing your local directories.
Back-up
Any respected hosting company delivers a backup to their clients for situations like this one. It's the perfect opportunity to use this feature and get your data back to its original state. The best advice is to do periodic backups in order to be up to date with your content. There are situations when companies choose to use the backup feature, but the last saved backup wasn't very recent. It's really important to back your files up regularly, as it might save your online integrity.
Change the passwords
This is the most important part of the process, as you need to be prepared for future attacks. Changing your password can easily confuse hackers. In this way, the hackers will find it hard to tell what is coming up next when it comes to cracking your code. Some people choose simple passwords because they want to be able to remember them, but there are others who use complicated ones because they understand how important it is to protect their data. The best passwords combine letters with spaces and numbers. The more complex it is, the better.
To conclude, it's important to follow these steps in order to regain control of your website from a hacker, and use it again safely. It's very professional to follow them all as quickly as possible in order for your data to be protected and your website users to be as minimally affected as possible.
Have you ever encountered such a situation? How did you manage it?
Author Bio
This article is written by Leo Preston. She describes some steps that help you to take back your site from hackers. She wants to Thanks Web Hosting Jam for giving her some idea about the article.