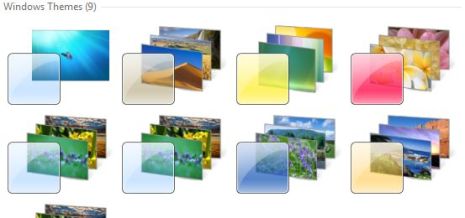 If you are using Windows 7 Home Basic then this is not for you.. IF you are using windows 7 Home premium or Ultimate or Professional then you can use this trick. This trick will help you to unlock the HIDDEN THEMES of your windows 7 PC.
For this you have to follow some steps –
 Type C:\Windows\Globalization\MCT  in Run or in the start Menu
         (Note: If  Operating System is installed in other drive, Replace that Drive-letter with C:)
STEP 2:
A new Window will opened and show you a list of folders
MCT-AU, MCT-CA, MCT-GB, MCT-US,MCT-ZA.
Inside this Folder, There are wallpapers for a specific country:
AU : Australia
CA :Canada
GB : Britain
US : United States
ZA : South Africa
STEP 3:
If you want to use those wallpaper and themes,
Go into the folder of  country
example:-
If you want to use Theme of South Africa then
Type C:\Windows\Globalization\MCT then go into the folder MCT-ZA
Double-click on the the Theme.