You must have heard about Google Voice and most of us must be very excited to know and test this Service and I think none of us have did that till now.
Do u want to Activate Google Voice service in your Account.
The Frist step to Activate that service is to Get an Invitation . You can get the Invitation by Clicking here – Google Voice.
After that you have to wait for a Week long to get back an Email from Google which will tell you that they have accepted you to use Google Voice. In the Email there will be a noice which says that Google Voice is only available for SignUp in the US.
And if you will click on the Link it will show you the Following Message –
Now here comes my Trick . Now I am going to tell you a Simple trick using which you can Activate it.
1. Get a free USA incoming number as described here – Free USA Phone Number .
2. Use Ultrasurf, HideMyAss or IAPS Security Services to get a US IP address.
3. Then delete your cookies of the Browser and open the Google Voice invite activation link in your web-browser. Login using your Google account and you follow the first step to choose a number.
4. Then you will now need to enter a PIN code.
5. During step 3 you will get prompted for a USA phone number where you can receive the call and confirm your account. Enter the free US phone number you reserved by following the steps described here – Free USA Phone Number.
6. Click Call Me Now and you will receive the call on your desktop Sipgate softphone.
7. Press the "Accept" button.
8. Then activate the Keypad/Dialpad and enter your confirmation code the two digit confirmation code from Step 6 above.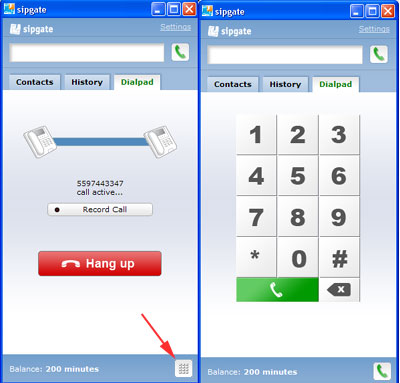 9. Thats it. Now you have Activated Google Voice in your Account and you are Free to use it..