Sometimes you want to Block Facebook or Twitter on your Computer. But for that you search for Software over the Internet but finally you get some malicious software and install them and add tons of Virus on your Computer.
But now I am going to tell you a trick using which you can block any number of websites in your computer easily using a simple trick.
This trick will work in Windows XP, Vista and 7. Follow the simple steps below to learn how to block sites on computer.
Go to Run(Windows Key + R)
Type C:/windows/system32/drivers/etc/hosts
Hit enter
Open the file as Notepad
Type 127.0.0.1 www.yoursitedomain.com below 127.0.0.1 local host
Save it.
Done!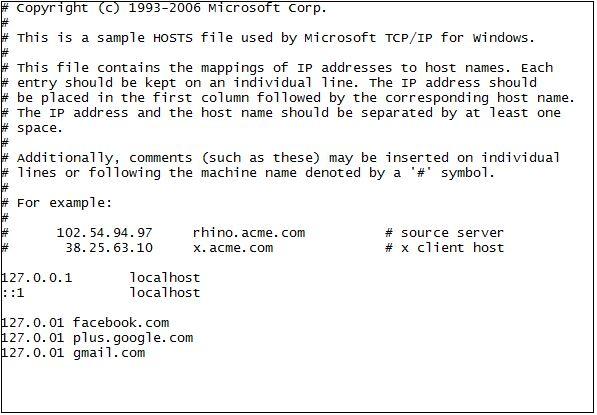 Now you can easily block any number of sites easily.