Xbox 360 is one of the most Popular Gaming Gadget ever created by Microsoft. It has a very Close Competitor Sony Playstation. Still many games are Released Exclusively for Microsoft. Many people cant afford XBox as its bit costlier and usually prefer to Play in Desktop PC.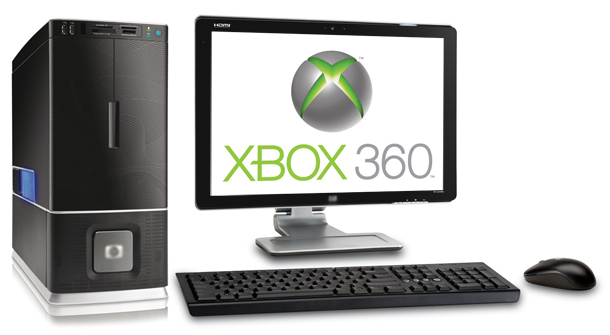 For those People who want to Play XBox 360 Games in thier Desktop Computer can can use the method to do so. Microsoft XBox games are definitely not compatible with Windows as both have different run time Environment. You can Emulate (Play) the XBox Games in Windows by installing XBox runtime environment in Windows.
A PC needs to have Minimum of 2GB RAM, a minimum of 10-15GB of Harddisk space depending on the Game. And the most Important it need to be minimum 64Bit Intel P4 or AMD Athlon with Higher Graphics.
Steps to Play XBox 360 Games on PC-
First of all you need to Install any XBox emulator of your Choice. I use Cxbx as it is an effective and stable Xbox emulator working in Windows 7.
Run the file after Downloading and Extracting it after which it will ask your for the Game Disk. If you ahve Image and Deamon tools then Load the Game File in the Deamon Tools.
The Game will take some time to load. Now you can run the Game easily.
Download Cxbx –  [button link="http://www.caustik.com/cxbx/download.htm" type="icon" newwindow="yes"] Download Cxbx[/button]
Thats it.
Thanks.