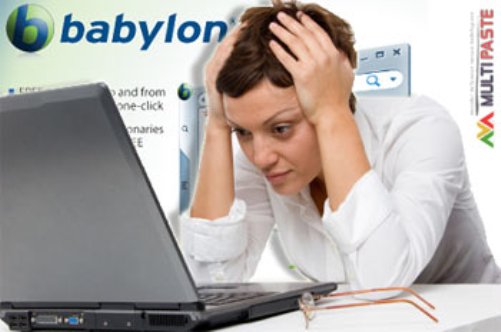 Babylon is a really annoying search engine toolbar. You might get it installed on your PC through non-malicious malware infected applications. However, it blocks your search engines and forces the browser to use Babylon as default search engine. It provides inaccurate results with obstructing advertisements.
Here is a video which shows completely removing steps-
Remove Babylon Search from Firefox
Type % appdata% in the search bar of Windows Start menu and Press Enter.
After the folder opens up, Browse to C: \ Users \ Mark \ AppData \ Local \ Mozilla \ Firefox \ Profiles \ <random.default> \ extensions <random.default> which will be a folder with a name consisting of a random sequence of characters followed by the extension. Default
In the folder path mentioned above you should see a folder ffxtlbr@babylon.com, Delete that folder.
Once you've done this, you can launch Firefox and type about: config in the address bar.
In the Search Form, Set Babylon Form enabled from True to False. Also change the URL to Google default search engineby entering http://www.google.it/search?aq=f&gcx=c&ix=c1&sourceid=chrome&ie=UTF-8&q = .  in the customform field
Remove Babylon search from Chrome
Open Google Chrome browser.
Click on the settings icon that is located at the top right, with a small wrench or three rows icon depending on the version.
Select Tools tab and click on "Extensions".
Find the respective add-on of Babylon Search and remove it.
Remove Babylon Search from Internet Explorer
Open the Control Panel.
Click on Uninstall a program.
Find the 'Babylon Toolbar for IE' application from the Add or Remove List and uninstall it.
Restart Internet Explorer and check if the Search engine toolbar is gone.
That's it, you have successfully removed Babylon search from your browser. If you face any problems, Let me know through comments.
Author:- Gautham is a technology blogger who blogs at SmashPixels, he recently wrote about Way2Sms and Gmail.com