Have you ever imagined that you can also view the streams of Facebook in Google plus. Now you can add facebook stream directly in your Google plus account . It is a chrome extension using which you can do so. The name of this Extension is " Facebook for Google+ ".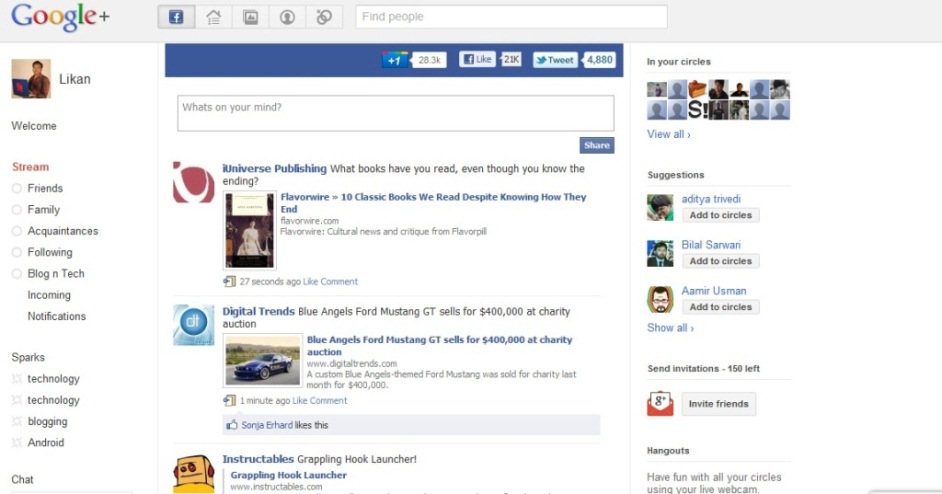 To Download this chrome extension Click here- Facebook for Google Plus.
Now you can get the Power of  both the social network at one place and ofcourse that is at Google's place at Google+.