Enjoy The Latest IPL 7 With Some Amazing Cricket Apps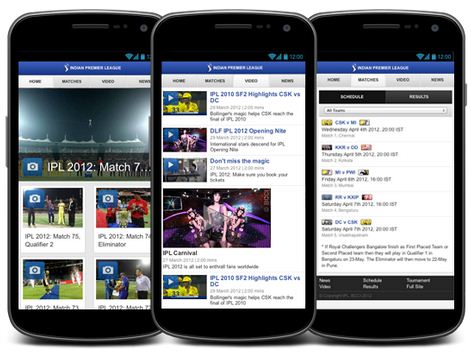 As the recent T-20 Cricket World cup got over the demand for cricket apps saw an immediate increase. There were thousands of downloads that happened and people enjoyed the live cricket scores as well as commentary with the help of these apps. Now the IPL 7 is round the corner, it seems that the demand will further increase.
If you are also planning to enjoy the biggest cricketing event on your smart phone then consider downloading an excellent cricket app and enjoy the show. Here are some amazing cricket apps that can be downloaded so that you can enjoy the latest IPL 7 on your smart phone.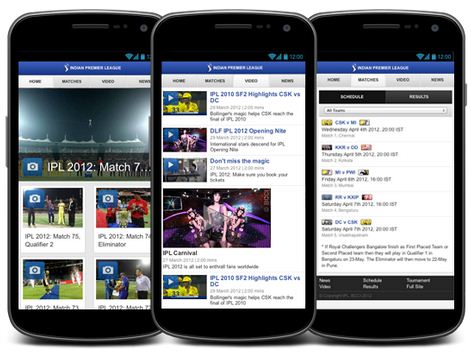 The ESPN Cricinfo Cricket App
The best thing about ESPN Cricinfo Cricket App is that you can easily download this app on your Android based smart phone from the Google Play Store. The download procedure is also quite easy as all you need is to follow the step by step procedure. Once the app is downloaded on your smart phone or tablet an icon is created and you need to tap on that icon in order to start the app. It is a very user friendly app and you can pull latest scores and team details by tapping on the colored buttons created. Another best part about this app is that you can also watch the live streaming of the IPL 7 matches that are happening.
IPL Twenty 20 2014 cricket app
The IPL Twenty 20 2014 cricket app is also a very unique app and can be easily downloaded and installed from Google's Play Store. Its popularity can be judged from the fact that the majority of the people who have downloaded this app have given 4.1 rating on a scale of 1 to 5. This app contains live scoreboard and points table options. You can see the scores of any of the IPL teams that are playing in the tournament. It means no matter if it is Chennai Super kings or Mumbai Indians the score board and ball-by-ball updated is readily available on the screen of your smart phone or tablet. In order to see the live streaming of cricket matches you need to make sure that you have a high speed internet or data connection so that you can watch all the live matches in an easy and smooth manner.
IPL 7 Live Score App
There is one more app which is growing in popularity and is called as IPL 7 Live Score App. The best part about this cricket app is that you get very quick match updates with this app and all the live scores are immediately updated. Due to these fast and smooth updates this app is considered as one of the best cricket apps that are available right now.  Apart from the scores you can also check the orange cap holders detail, IPL 2014 records, IPL 7 Points Table, Players profiles and many more such amazing things. In short, this app is like one stop shop destination for your all IPL 7 needs.