Now a Days Everyone is Trying to Be Online and the term "Being Social" is coming true. Almost most of the students have atleast joined atleast 1-3 social network. There are about 800Million Facebook users which will become a billion soon. So now the difficult part is that when ever you want to start a Brand its difficult to Find the Brand name is whether used or not. So as there are more than 600+ Active social networks and its a Very Difficult part to do so. Imagine you want to take username and built your Own Brand Name, for that you need to join many social networking sites . Its very difficult to know whether the username is available in all Social Networks or not. 
I think you have understood what I want to say.
So I want to tell you about a Site from which you can know the Details of whether a Username is Available in all social Networks or not.
Then name of the Site is KnowEm.

You can Search over 590 popular social networks, over 150 domain names, and the entire USPTO Trademark Database to instantly secure your brand on the internet.
KnowEm allows you to check for the use of your brand, product, personal name or username instantly on over 590 popular and emerging social media websites. Grab your name and secure your brand before someone else does.
You can also use the Premium services of the site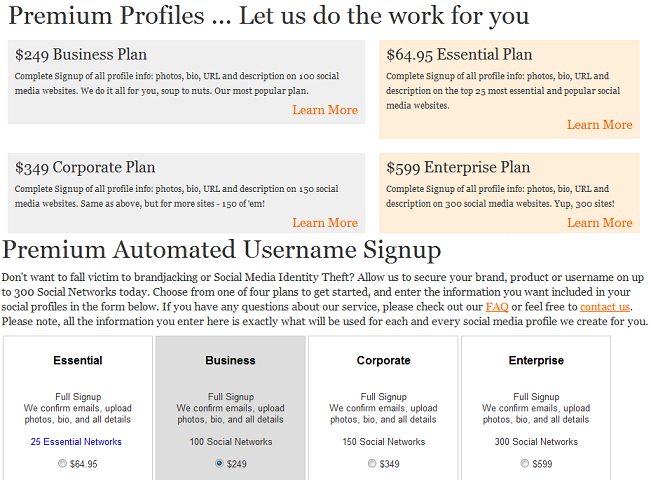 Thanks.
I am Susan Hannan from Test4Prep; it gives 100% E20-515 test exams. Let's take benefit of 1Z0-898 test Exams material efficiently and get guaranteed success. Check out free demo of all certifications Exam.