As the demand of having a website is increasing number of websites building tools are also increasing. A website builder is a great tool for noobs who don't have enough knowledge of codes or don't want to spend their time in coding a website.
If you are one of those who don't want to get indulged in the coding or don't want to hire professionals to have online presence for you or your business then there are plenty of website builder tools available online by which you can create websites.
Some of them are paid while some are free also, you can choose according to your need and budget. UCoz.com is a good place for you to create a free website. No need to have technical knowledge of any programming language to create a website by using uCoz.com website builder tool. You can create a free website using uCoz.com just by registering for an account on uCoz.com.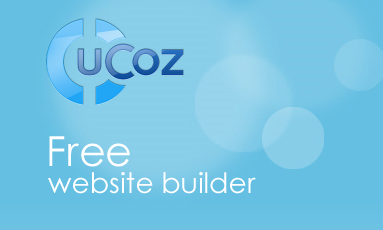 uCoz.com have a huge variety of template. It has about 250+ templates from which you can choose one for your website. uCoz offer many features that will help you to have a good website for your business. You will get 21 different modules such as page editor, Guest book, Email form, Site news etc, It also provide many widgets and gadgets to make your website design better.
UCoz.com provide the hosting space for website. It provides 400 MB disk space which will increase by itself. You can upload the files and images on your website easily by using control panel.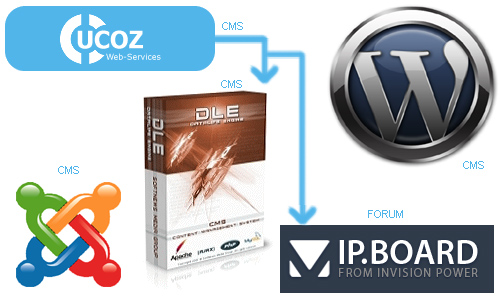 uCoz also provide the regular backups, RSS imports and other such services that will reduce your tension load. uCoz offers you to choose a sub domain for your website like uCoz.com/ uCoz.net.
If you have a custom domain then you can also add custom domain for your website like yourdomain.com, yourdomain.net etc. The modules available in uCoz will let you add forum, webpoll etc just by simply ticking the check box.
You can edit the text for website easily via the page editor; it also let you upload image and text in html edit view etc.
After completing the design of your website you can go through the tutorial listed on uCoz which will help you to promote your website, you will find some traffic generation schemes in that tutorial that will help you to grab traffic to your website.
Overall uCoz is a great free website maker to build a website specially f or a start up. It is easy to use, it also provide features like sitemap generation, comments manager, IP blocker which let you create a secure website more easily.
If you are looking for a free website builder to create a free website for your start up or for your business then uCoz is a must to try website builder tool for you. I recommend uCoz if you are looking for a simple and easy to use website builder tool.