There are many Online Photo editing sites/tools avalilable in the Internet and Pixlr is one of them but it has some unique features. Using Pixlr you can Open and Edit PSD files online. You can edit PSD files easily.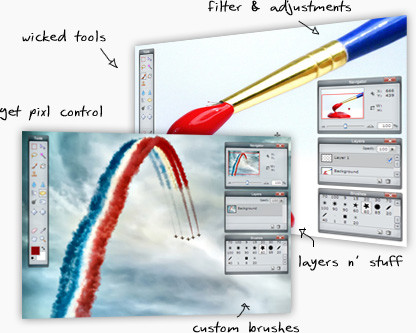 This is helpful when there is no Photoshop in any computer. It has similar interface as Photoshop have , the editing tools, brushes , menus and the best part is that it supports Layers.
There are different important tools such as crop tool, lasso, shape drawing tool, color replacer, color picker, red eye reduction tool and many other. After your editing is complete you can save in any image format including PNG, JPG, BMP .
Visit